About Bel Arbre
Of all its attributes, the view is the arguably the most cherished. Set on a hill, the ground slopes away to the south, meaning that from the pool and the house, we enjoy incredible vistas and full sun. Whether it's early morning mists swirling in the valley below or technicolour sunsets, we see nature at it's finest, all from a comfortable perch.
+ view photos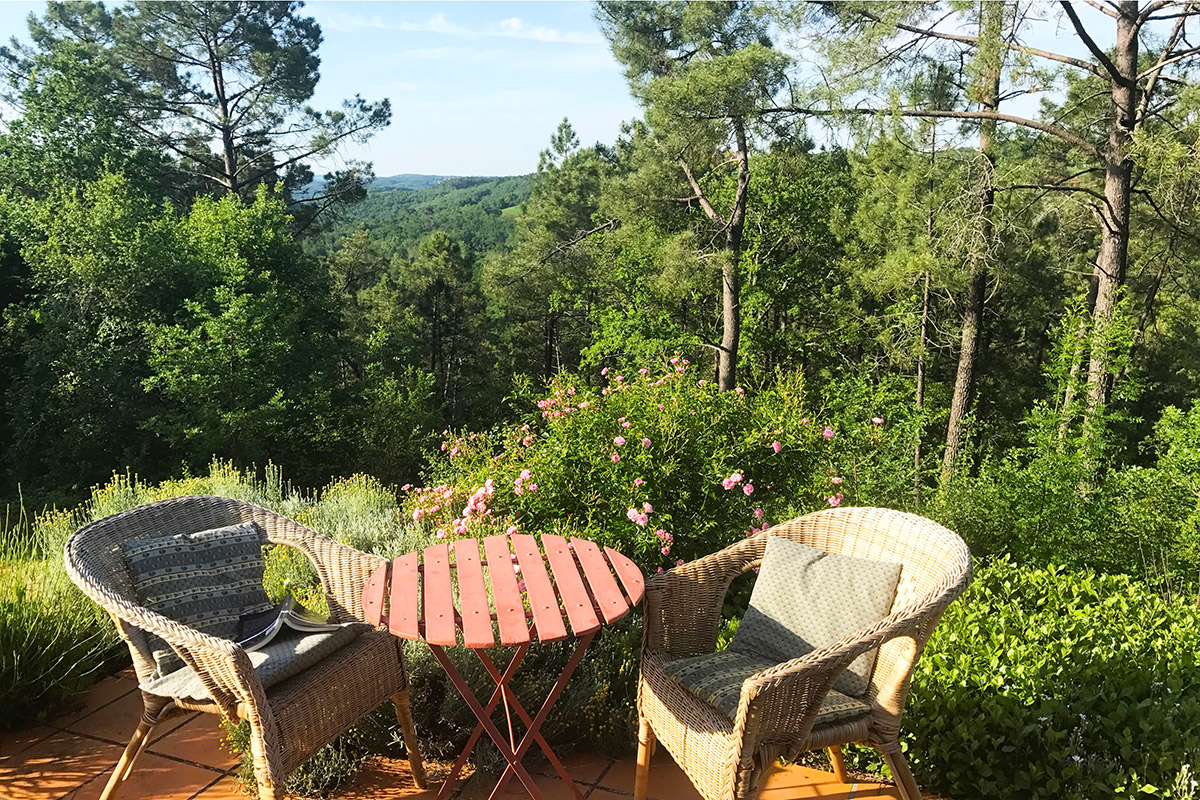 The farmhouse was converted from two adjoining houses, the newer half built on a century ago for the farmer's daughter when she married. With a kitchen and sitting room at either end, a great advantage is that two families can live here together, but with a degree of separation should they need it.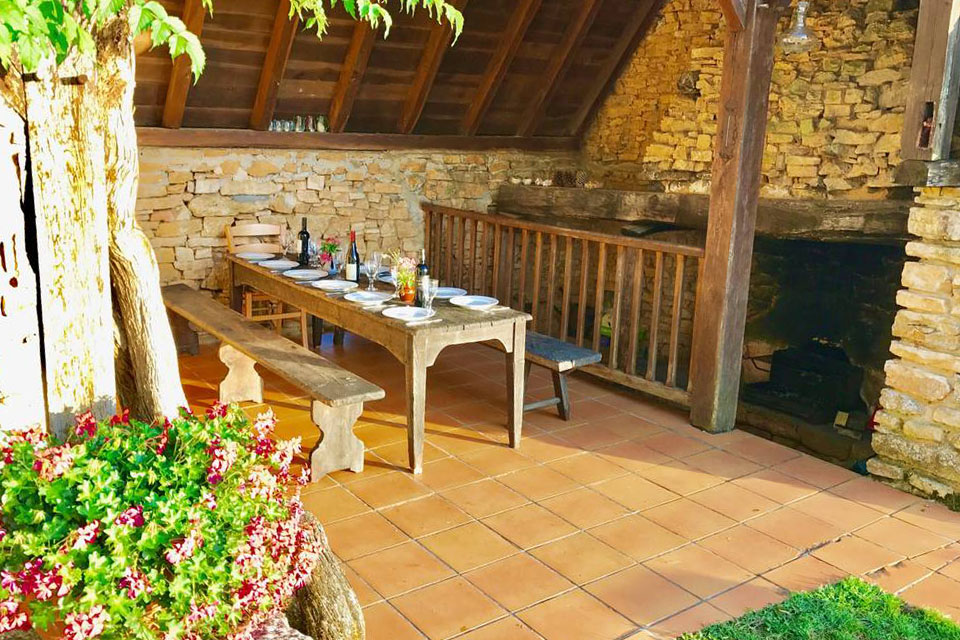 The old bakehouse overlooks the pool and has been turned into a covered BBQ and shady dining area. Perfect for leisurely meals or board games, the long table and benches are extremely convivial and wonderfully shaded when the midday sun is at its hottest. It's also perfectly positioned to catch the last rays at sunset, as it sinks amongst the pine trees.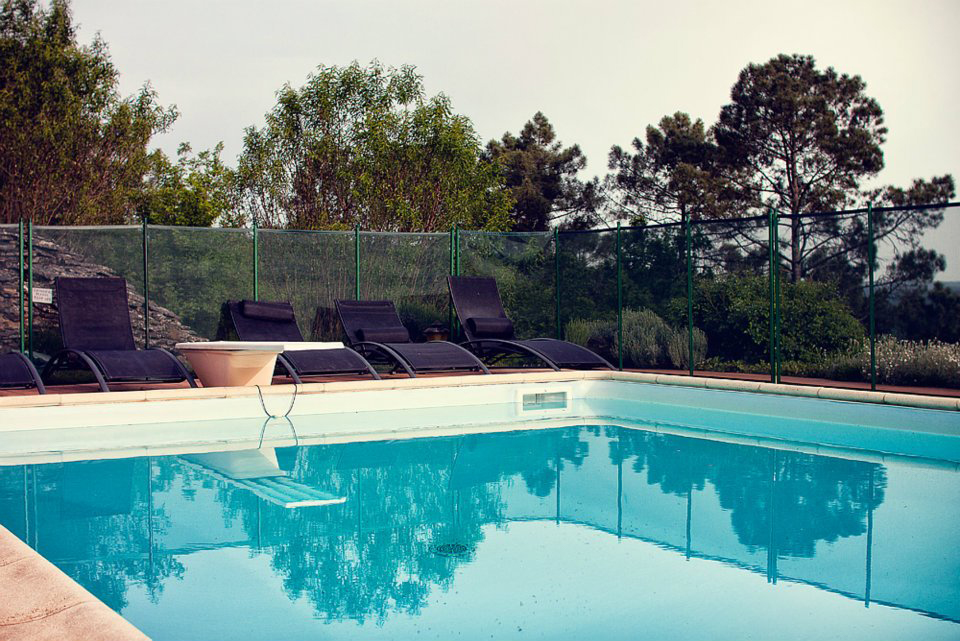 The swimming pool is salt water and sits on the edge of the lawn with the valley sweeping away beneath it (always proving a fun retrieval exercise when a volleyball gets hit over the edge). It is surrounded by a childproof safety fence to comply with French regulations and keep kids safe.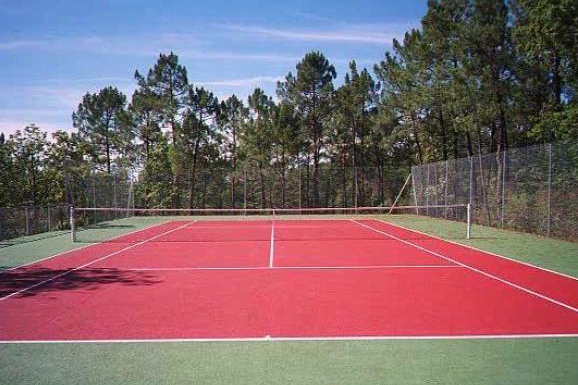 We have a private, all weather tennis court (racquets provided) a minute's stroll from the house nestled at the start of the woods, with fine views to the south. There is a large courtyard and extensive barns, including an open barn for covered parking and an all-weather ping pong table for using inside or out.. There is a small sandpit for children, and two bicycles for adults. Boules are also provided.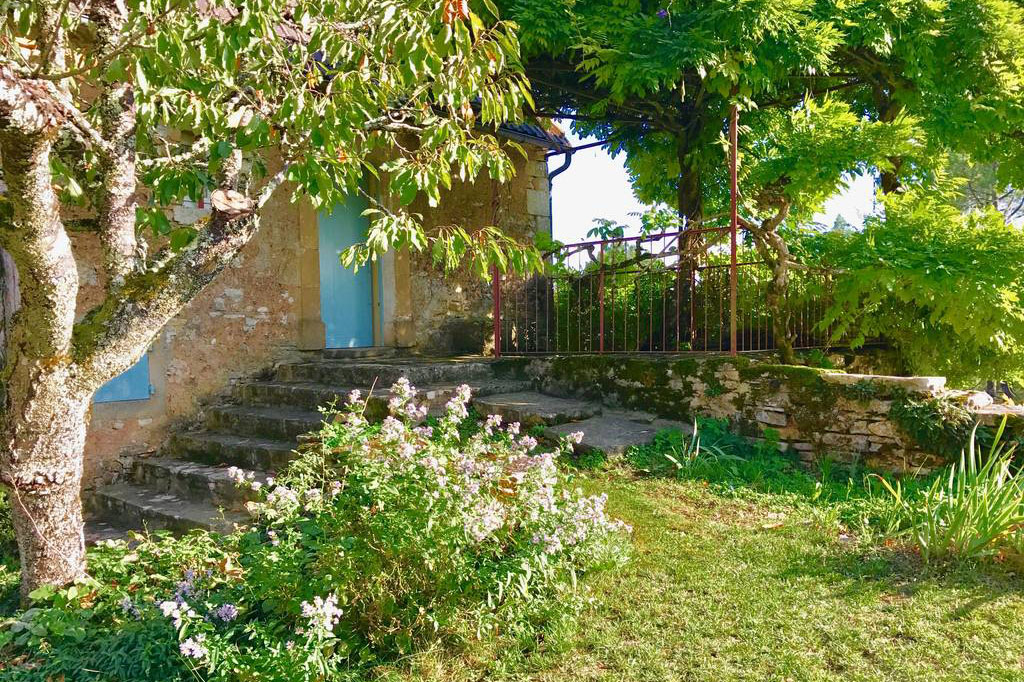 Plenty of mown grassy space surrounds the house, and several paths lead in different directions from the garden to the 40 acres of the fields and woods to explore. There is plenty of space and materials to make dens.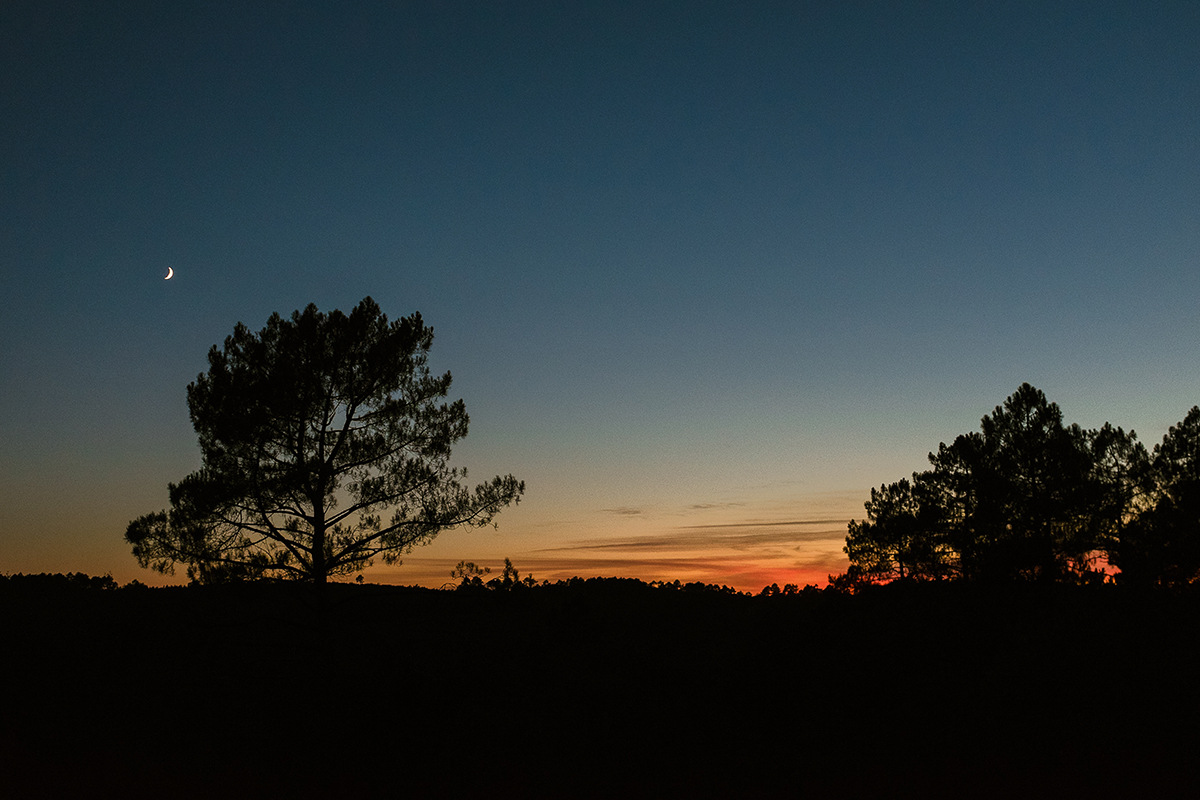 What our guests say
We have been letting Bel Arbre for almost thirty years, and here is what some of our recent guests - many of whom return time and again - have said in our Visitors' book..
The house is so well equipped and beautifully furnished that we have all felt very much at home. Were it not for the lovely local scenery, and exciting places to visit, we could easily have spent all our time lapping up the idyllic atmosphere here.
Divine. Felt like home immediately, and was even more idyllic, restful and private than we had hoped.
The restaurant in Les Arques was as good as any of the best London restaurants, and extraordinarily good value.
So much to do, and so little time. We couldn't do everything, and will have to come back again - wonderful house, superb swimming pool and tennis court, with fantastic views. Please may we return sometime soon. Thank you very much for everything.
What a magical, lovely place, filled with delights.
The children got so much out of the holiday, whether seeing lizards, running around the house, swimming, or exploring the woods - and at the end of the day, what a relaxing view, beside the barbeque, drink in hand.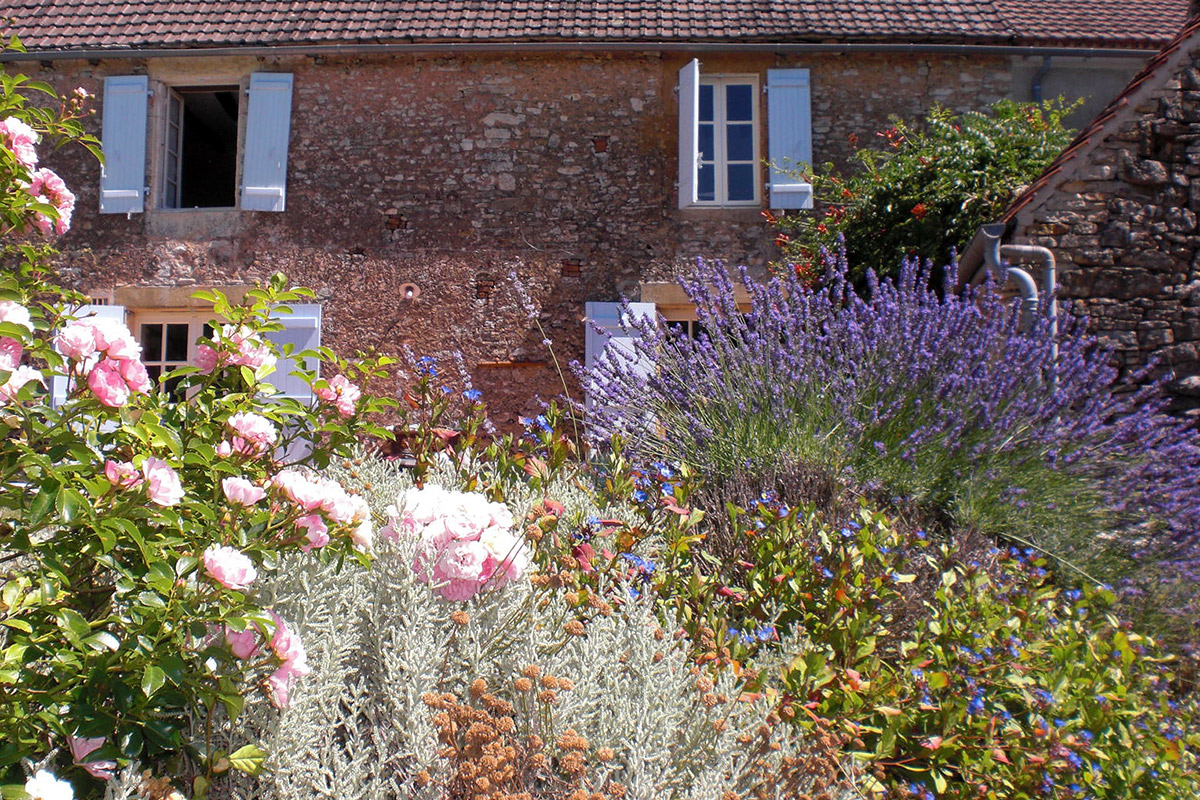 Our second visit to Bel Arbre was as special as our first, but not long enough.
Enjoyed, the lizard, bee, butterfly and pyramid orchids, the great tits nesting outside the back door, and the cherry trees laden with fruit. Peaceful house and grounds, and a wonderful kitchen.
We've had a brilliant time - the house, the pool, the views, the area - what a lovely part of France, and wonderful to stay in a house that really feels like home.
It'll be hard to drag ourselves away from this wonderful place - we've had a blissful two weeks here, and are very grateful for this chance to enjoy your lovely home.
A very fine time - just the four of us in this fantastic location. The boys had a whale of a time exploring, supper beside the pool, looking down the valley, and with the sun setting on your back, listening to the beetles and the owls - perfect
Beautiful house and pool - we've loved the surrounding area, visiting local churches etc - everyone very friendly. Have discovered some lovely places - frescos in tumbledown churches, and sublime Romanesque architecture. Closer to home, have enjoyed superlative meals at La Recreation in Les Arques.
It is everything we hoped for, and more. Thank you for providing such an idyllic and well thought out house to stay in. I shall miss that heavenly view from the bedroom window."